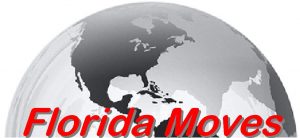 Are you a licensed agent in Florida, but not able to actively sell and list real estate? Are you part-time, taking a break from the profession, or just looking for a way to take care of past customers and clients by referring them to a capable full-time real estate professional? Whether you are a seasoned agent or a new licensee, did you know that you have an option to keep your license active, refer business and avoid paying the monthly expenses of being in business?
By referring a buyer or seller to an agent or broker of your choice, you receive a portion of the brokerage fee in the form of a referral commission upon the closing from Florida Moves, Inc. You can also assist relocating clients, friends and family by referring them to a capable licensed agent anywhere the U.S.
Let your license work in generating income for you while helping others achieve their real estate goals!  Simply place your active license with Florida Moves and get started today!